7 Links To Online Business Ideas – Get Inspired!
Starting a business can be daunting, especially when you're still deciding what it is exactly that you're going to "business" in. Advice abounds; unique sales propositions, niches, market research, ROI…it's all well and good, but maybe you haven't even decided on what you're going to sell yet!
Well I created this post especially for you, dear undecided. I've tried my new list.ly tool and created a list of juicy articles and websites that share some great insight on business ideas. I hope it will inspire you as it did me.
Have some fun while you're at it: If you like the article, click on the thumbs up or down, so that you're favorite gets bumped up the list.
A Mini Brainstorm on Business Ideas - Get Inspired!
Want to start your own business? Read through these online business ideas and start brainstorming!
Aug 08, 2012 - entrepreneur.com -

242

Quick summary for 50+ Art & Crafts related business ideas.
Aug 08, 2012 - louisemandar.com -

262

Crazy ideas, but real businesses!
Aug 08, 2012 - killerstartups.com -

283

This business idea is a spinoff from popular Instagram.
Aug 08, 2012 - artsumo.com -

280

Not a post but a website with a great idea. Could this be done with local artists?
Aug 08, 2012 - businessnewsdaily.com -

230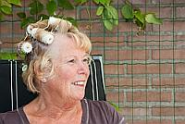 A great slide show on 10 business ideas that fit our current market. This will get you thinking!
Aug 08, 2012 - businessnewsdaily.com -

271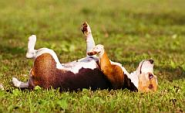 5 Stories of everyday people who left their old jobs for a new business. My favorite? Dogtopia!
Aug 08, 2012 - business.financialpost.com -

283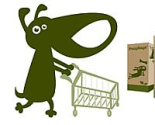 Great success story of online business expanding to offline & proof that you can find opportunity anywhere. Quote: \"A big advantage of being in pet supplies is that sales seem to be recession proof.\"
I love reading your comments. Let me know what you think of one of the articles or of this list.ly tool.
(*fridge magnet photo credit: opacity via photo pin cc)
Love what you do!
Get it FREE Weekly
Sweet Life Business newsletter.